An Ultimate Guide to Impeccable Grant Proposal Writing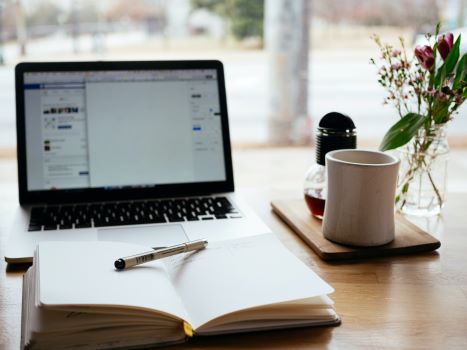 Getting funding is typically what makes or breaks your initiatives in the dynamic world of nonprofit organizations, startup businesses, and community projects. Grants serve as strong tools in this endeavor that can turn ideals into reality. But it's essential to grasp the craft of flawless grant proposal writing amid the competitive environment that demands attention.
Indeed, you have to spend adequate time writing your grant proposal and perhaps seek the assistance of professionals. You can hire grant proposal writing services online and refine your grant proposal. It can certainly enhance your chances of getting the grant and securing adequate funding for your initiative or startup.
Let's explore various aspects of grant proposal writing and see the role of professional writing services in it. 
The Fundamentals of Grant Proposals
Before starting the path of creating a grant proposal, you must understand the key components of a strong pitch. The executive summary, project description, budget, and potential impact are vital parts of the grant proposal.
Beyond this structure, the real secret lies in tailoring your proposal so that it resonates well with the grantor's principles. Hence, you should try turning your pitch into a melodic tune that mirrors their objective.
Defining Your Project With Precision
A carefully outlined project is the foundation of a strong grant request. The tone is set by a clear statement of the aims and ambitions. Your capacity to emphasize the project's applicability, shedding light on its part in meeting an urgent need, can magnify its importance and draw the reader into your story.
Connecting With Your Audience
A persuasive grant proposal's key component is clear communication that resonates with truth. The project starts with a thorough research of the grantor's persona. This extensive research conducted as a prologue sheds light on the grantor's values, ambitions, and objectives. Armed with this quality knowledge, you can create a proposal that is more than just a written document; it is a dialogue that echoes alignment and a common objective.
An Engaging Executive Summary
The executive summary is the entry point to the heart of your proposal. You can effectively express the essence of your project. It is the art of accuracy, capturing its essence in a compact but powerful story that entices the reader to continue reading.
Comprehensive Project Description
Your proposal truly comes into the spotlight in the project description. You reveal your process, timetable, and anticipated difficulties in detail. Clarity is essential here. Your writing needs to provide the reader with a road map for your project's path.
Well-Structured Budget
Every ambitious endeavor has a practical financial strategy behind it. Your budget is more than just a list of numbers; it is evidence of responsible management. You can give your goals credibility and demonstrate your dedication to using every resource by being open and honest about your costs, funding sources, and resource allocation.
Ensuring Long-Term Impact and Sustainability
A grantor looks for the seeds of long-term transformation rather than just investing in the here and now. This is the time to share your success measures with them and reassure them that the impact can be measured. More than that, you can demonstrate your dedication to sustainability by presenting a plan that goes beyond the scope of the award.
Mastering Writing Style and Formatting
Presentation is just as important in the realm of grant bids as content. You can use language that strikes a balance between professionalism and persuasion. While skillful layout and utilizing headers and bullet points lead the reader through a visually appealing presentation, careful proofreading removes any grammatical errors.
Leveraging Professional Grant Writing Services
You can spend countless hours acquiring the right skills required for writing grant proposals. But the possibilities of mistakes remain, which can reduce your chances of getting the grant. Indeed, you want to elevate your chances of getting the grant and enhance the value of your initiative.
That's why you should seek the expertise of professional grant proposal writing services. Authentic writing services can write a grant proposal from scratch or edit one that you have already crafted.
The importance of writing services increases when you don't have any idea how to write grant proposals. In this scenario, you can hire grant proposal writing services online and share your idea with them. These services have a team of writers who can adequately understand your needs and craft an impeccable grant proposal for you.
Once you hire grant proposal experts, they take away the worries of the writing process. It can help you and your team focus on the initiative or project itself while experts weave the grant proposal. Before beginning the writing process, the writer collects thorough details from you about your project. This helps them understand the value of your project or initiative. Once the relevant information is shared from your side, the writer can begin their own research to craft a personalized proposal.
Writing services ensure that there are no errors or irrelevant information in the proposal. They write precise and crisp proposals that can engage readers. Indeed, they include all facts and information shared by you in the proposal and cross-check all data to ensure authenticity.
Expert services strive to deliver grant proposals according to a decided schedule, and you can revise them to see if they meet your demands. Authentic writing services make amendments to the grant proposal according to your requirements. Once you get satisfied with the proposal, then writing services make the final delivery of the grant proposal.
Conclusion: Your Path to Grant Success
The ability to write a flawless grant proposal becomes your competitive edge in the search for funds. You turn your thoughts into an engaging story with commitment and accuracy. Indeed, you can hire grant proposal writing services online and ensure the crafting of impeccable grant proposals.
If you're seeking assistance with grant proposal writing services, then connect with Writing Sharks. Surf our website for expert assistance with writing your one-of-a-kind grant proposal and increase your chances of acquiring funding to create a better future!