Hire Annotated Bibliography Writing Services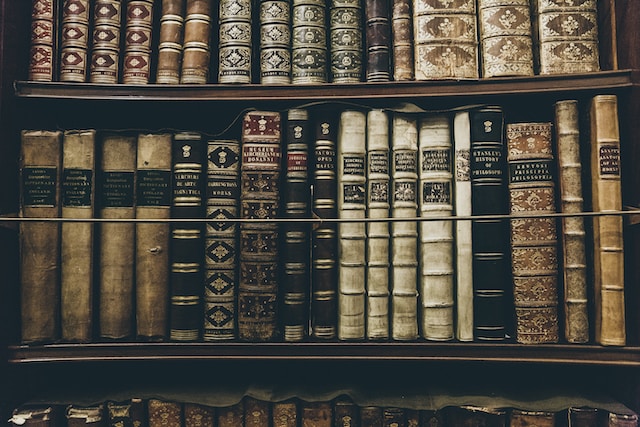 Make Academic Writing Easy!
---
Writing assignments, conducting research, and submitting thesis papers is common in college or university. Students must conduct research and write research proposals and theses, which must follow a specific format. That's not the hard part! Instructors asking students to write an annotated bibliography for their research paper is a real pain in the neck! An annotated bibliography is a crucial part of any research project as it demonstrates the depth of research conducted by the author, as well as the credibility of the sources used.
However, creating an annotated bibliography can be time-consuming and challenging, which is why many students opt to hire annotated bibliography writing services. This blog post will discuss the importance of annotated bibliography writing services and why students should consider them.
What are Annotated Bibliographies?
An annotated bibliography basically provides an overview of the research conducted on a given topic/subject. It contains a list of research sources that take the form of a citation for each source, followed by an annotation summarizing and evaluating the source. Put simply, a bibliographic citation contains concise descriptions and evaluations of each source followed by a short paragraph (an annotation), thus called "annotated bibliographies."
The Objective of an Annotated Bibliography
An annotated bibliography aims to provide descriptive information about the sources used in a research paper or related assignments. It is an important aspect of academic writing that requires students to identify and evaluate sources related to a particular topic, followed by making a list of sources used in a research paper along with a brief summary and evaluation of each source.
When drafting a research paper assignment or thesis, an annotated bibliography lets you know the sources available on a particular topic. Based on your specific assignment, an annotated bibliography helps you:
review the literature on that specific subject/topic;
demonstrate the depth and quality of the reading you have done;
illustrate the scope of sources available, such as journals, websites, books, and magazine articles;
highlight sources that might be interesting for researchers and other readers; and
explore and arrange sources for advanced research.
Why Should I Hire Annotated Bibliography Writing Services?
As a student, you must hire annotated bibliography writing services because they provide a range of benefits that make the research process more manageable. Annotated bibliography writing services aid you with the time-consuming researching and source-compiling process. Moreover, these services have access to some databases and libraries that many students might not have. This makes it easy for them to find relevant sources for the research.
In addition, these writing services guide how to evaluate sources effectively, helping students to identify high-quality and relevant sources for their research. Besides this, annotated bibliography writing services support students with the entire writing process and structure their annotated bibliography clearly and concisely. Here are a few benefits students might get with annotated bibliography writing services online.
Saving Time
Of course, one of the main reasons why students hire annotated bibliography writing services is that it saves them time. Bibliography writing is a time-consuming process involving researching, reading, summarizing, and evaluating sources. This can be particularly challenging for students juggling multiple assignments, part-time jobs, and personal commitments.
Annotated bibliography writing services provide students with a team of experts who can help them to complete their annotated bibliography efficiently and effectively. This frees up valuable time for students to focus on other aspects of their academic work or personal life.
Quality Assurance
Professional bibliography writers guarantee high-quality work. They are experts in various academic fields who deeply understand the research process. Also, the experts are skilled at evaluating sources and identifying those credible and relevant to the research. This ensures that the annotated bibliography is of high quality and meets the academic standards required by the student's instructors or institutions.
Flexibility and Customization
Annotated bibliography writing services provide complete customization and personalized assistance for students based on their specific research needs. This includes assistance with finding sources, evaluating sources, and structuring the annotated bibliography and writing format.
Moreover, the flexibility of these services allows students to choose these services for the entire research or specific aspects of the research process. Whether finding sources or structuring the annotated bibliography, the flexibility allows students to tailor bibliography services within their specific needs and budget.
Final Words
Wondering where to find some ideal annotated bibliography writing services? We, the ''WritingSharks,'' offer all types of academic writing. From essay writing to organizing bibliographies, our experts can write high-quality academic work efficiently and effectively. Moreover, we know very well how to assist students with researching, evaluating, and structuring sources. So don't think anymore; order your paper now!