How to Write an Impeccable Personal Statement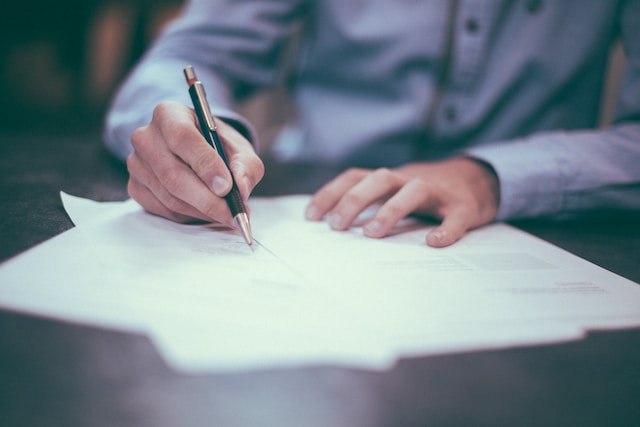 Studying at a reputable university or college is a dream for many students. In order to ensure you get your spot in top universities, you have to do a lot of things. This includes earning good grades, high SAT scores, compelling personal statements, and more. This means you have to excel in all areas of your academics and get the best results all year round.
While you can do your absolute best in academics, you might feel overwhelmed writing personal statements. This usually happens because you have to sum up a lot of information in a personal statement. But you can get professional personal statement writers' help in this scenario. They will write a personal statement that will reflect who you are in the right way. Let's have an in-depth understanding of personal statements and how professional writers can help you write one.
What Is a Personal Statement?
A personal statement is like a ticket that will help you get into a college or university of your choice. In this statement or essay, you will share the qualities, skills, and values you bring to the university or college. All these aspects will decide whether you will get selected or not.
The writing process of a personal statement is simple and rigid at the same time. You need to write about yourself in a way that will make the recruiter feel you are a worthy candidate. If your personal statement gets approval, then you get an interview call afterward.
How to Write a Personal Statement
Keep these points in mind while writing your personal statement.
Don't try to stretch any points and facts; keep everything clear and concise.
Keep the vocabulary used in the personal statement positive, and avoid using negative words.
Be authentic and add a personal touch to your writing. Don't try to be over-friendly; keep the statement formal.
Authenticate your learning and growth with facts wherever you can in the personal statement.
Write the statement in multiple paragraphs and use appropriate headings if possible.
Ensure there are no grammatical errors in the personal statement.
After writing your personal statement, let it rest for a day or two. After some time, proofread the statement and edit it if necessary.
Avoid plagiarism at all costs. Your application will immediately get rejected if there's any plagiarism in your statement.
Why Choose a Personal Statement Writing Service?
There are numerous ways to choose a personal statement writing service. Let's have a look at these points to understand better.
Understanding Your Needs
The professional writer will write the personal statement according to your needs. You can share every detail with the writer so they can understand what you are looking for. Once you do this, the writer will assess the information. This way, they will figure out what to include in your personal statement. In contrast, you might struggle with what to add and what not to, but this won't be an issue for a professional writer. They will write an impeccable and to-the-point personal statement for you.
No Plagiarism and Grammatical Errors
A few grammatical errors can ruin your hard work when it comes to writing personal statements. Also, if there's any plagiarism in your writing, the recruiter will reject your statement right away. But this won't be the case with professional writing services. Professional writers have years of experience, and they leave no errors in their work. Also, their editing and proofreading skills are impeccable.
Professional writers use paid plagiarism checker tools to ensure there's no possibility of plagiarism. If they find any plagiarism, they will remove it right away. This way, the writer delivers error and plagiarism-free personal statements.
Conclusion
When it comes to personal statement writing, you cannot make any mistakes. One word here and there can get your essays or statements rejected. Of course, you don't want this to happen after giving your best in academics year around.
This is why you should get professional writers' help to express your achievements and thoughts in the best way. If you are looking for personal statement writing services, then connect with Writing Sharks. Let the expert writers work for you, so you can ease up your personal statement writing process.