Importance of Plagiarism-Free Research Papers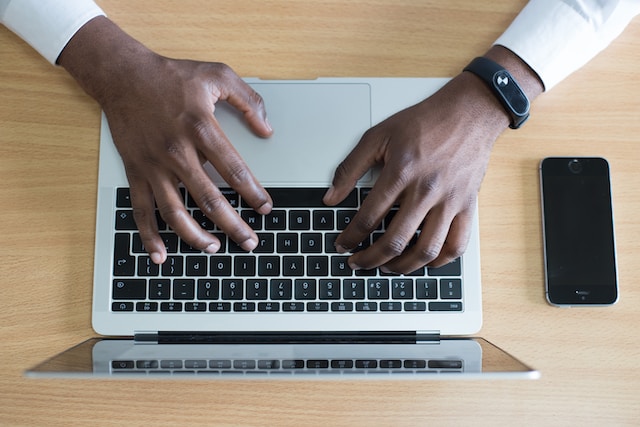 A research paper can define the lifelong purpose of a scholar. For the betterment of humanity, scholars spend their time in labs and libraries. Research papers reflect the hard work of scholars trying to make a difference in their field of research.
Scholars need to do in-depth research to explain or prove a topic. All the facts should be explained, and the complexity of a topic should be resolved in a research paper. Scholars collect data from references (research done by others) and their own experimental data.
After all the hard work and research, penning down the information can be challenging. Not being professional writers, scholars often write the same content they read in reference research papers.
You can hire a writer to help you with writing, editing, proofreading, and eliminating possible plagiarism. It helps other people read your paper properly and gives them clarity about your research.
Acceptance of research papers also depends on the quality of the content. Editing is a major part of the research. Spending hours in the lab or library helps you collect a lot of information. However, including all that information in a research paper can be hectic. Research paper writers often struggle with it. Having so much information creates confusion and makes writing even harder.
Steps Involved in Writing High-Quality Research Papers
Write
Once you have gone through all the research material, you feel overwhelmed with the amount of data you have. Firstly, narrow down your thought process. It helps you focus on what to write first. The beginning can be hectic, but it gets easier once you find your writing flow.
Edit
Editing is a crucial part of writing. Editing helps your writing look better. Good editing rids the paper of unintentional mistakes, ensuring the readers understand your paper easily. While writing a research paper, you should be aware of your potential readers. Keeping the reader's delight in mind helps you get better reviews on your research paper. If you feel your editing skills are not as good as your writing skills, you can hire a professional editor. Companies like Writing Sharks have the best editors specializing in research paper editing.
Proofread
When you are done with writing and editing, it is important to proofread your research paper. Proofreading helps you identify any errors you might have missed during the editing stage. It is also possible that you introduced new errors while editing. This makes proofreading indispensable. Generally, proofreading will demand less time, especially if you put in sufficient time to edit the paper.
References
Relevant references are essential for writing a research paper. Collecting research material is crucial, and appropriate references validate your research.
What Not to Do While Writing a Research Paper
Writing Recklessly Without a Vision
Your vision should be very clear about writing your research paper. Even if you have done your high-quality research, it will lose its value if you begin writing recklessly. Once you have collected your research material, take your time and only begin writing when you have a clear vision in your mind.
Copying
Trying to copy other people's research material is the worst you can do. There is no way your research paper will be accepted. Certainly, your efforts will go in vain. You should never try to copy anything, even if you feel that your research is not making any progress. Writing Sharks can help you write your research paper whenever you feel stuck.
Avoiding Proofreading and Editing
You must proofread and edit your research paper. It helps you improve your research paper's quality, and the reader will better understand your research. Proofreading and editing are the skills that you learn or develop. Writing a research paper already demands a lot from you. Proofreading and editing, just like writing, are demanding and time-consuming. Companies like Writing Sharks provide you with impeccable proofreading and editing skills. You will do the research, and they will help you make it more engaging and appealing.
Conclusion
Keeping your research paper 100% plagiarism-free is crucial. Proofreading and editing are very important to ensure that your research paper is plagiarism-free. Your research and time invested have a high value, yet a few mistakes can ruin it. To save time doing more research, you need professional help to ace your writing and editing. You can end all the hustle of writing a research paper by contacting Writing Sharks today.